Patent Filing Services in Europe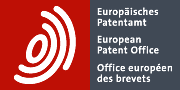 Country :- Europe | Capital:- Brussels
Hultschiner Strasse 103 10969 Berlin Germany
Hultschiner Strasse 103 10969 Berlin Germany
Fact Sheet - PCT National Phase Europe
Filing Extension Available
English , French or German
Exam fees due upon national phase entry
Hultschiner Strasse 103 10969 Berlin Germany
Hultschiner Strasse 103 10969 Berlin Germany
European patents.,Eurasian patents,Unitary patents,National patents,.Utility models,
Fact Sheet - PCT National Phase Europe
Filing Extension Available
English , French or German
Exam fees due upon national phase entry
Fees for Patent Activities in Europe
Filing an applicationwith EPO online
Additional fee for European patent application
Filing a request for examination and payment of fee
Payment of designation fee
Renewal fee for the 3rd year
Claim fee (for the16th to 50thclaim each)
Claim fee-for the 51th claimand each subsequent claim
Payment of the optional extension fee
Payment of the optional validation fee for morocco
Payment of the optional validation fee for Moldova
Payment for the optional validation fee for
1900 for international search
1700 for Supplementary search report
* All the fees mentioned here is in EURO.
The Examination Procedure
Response to a substantive office action
Response to a formal office action or request of an extension of time
Validation in selected countries
Hourly rate of professional work
* These fees are subject to change as per the discretion of the patent offices. Get in touch with us to know the exact fee.
As an independent inventor, figuring out how to address national phase application on time seemed like a daunting task. I researched at least 10 services and felt a good vibe from the PTE website. I have found them prompt, communicative, knowledgeable and concerned about my the future of my invention. On top of that, all at a fair price. If you are unsure about choosing this type of service, I want to let you know that PTE worked for me and if need be, I will contact them in the future.
We work with TPFC on prosecution of Indian patent applications, patent searches and further areas. We appreciate the excellent quality and reliability of TPFC. Also urgent matters are handled to our greatest satisfaction.
I have worked with TPFC on various Trademark search projects and I was much pleased with their excellent work quality, prompt response as well as their competitive pricing. The team was always able to produce quality search report that represents good value for my clients. I am glad to have found a solid TPFC that I can rely on and also, recommend them to others.
I have worked with TPFC for a number of years and have found them reliable. The team is responsive and I would recommend TPFC to others. Hope to growing the relationship further.
I have retained TPFC on several projects and referred several of our clients to them. They are responsive and responsible. TPFC has always come through for me and my clients with timely, effective, and on-point search results.
Q1. How long does it take to get a patent grant in Europe?
The European patent grant procedure takes almost three to five years from the date of filing a patent application.
Q2.What is the duration of patent protection in Europe?
The maximum term of a European patent is 20 years from the date of filing. The granted patent can lapse before 20 years in case of non-payment of annual renewal fee or if the patent is revoked after opposition proceedings or by the patentee.
Q3. What are the patent filing requirements in Europe?
For filing a patent application in Europe, the applicant must provide an indication that a European patent is sought, details of the applicant, an invention description or a reference to an application earlier. In case no claims are filed, the applicant must submit them within two months.
Q4. How to file national phase applications in one or more countries that are members of PCT?
Each national phase application (barring some countries) have to be submitted within 30/31 months from the date of priority (depending on the country). Since every nation has its own set of requirements such as submission of power of attorney (PoA), translation, and assignment deed, it is imperative to make sure that the action for national phase filing is started on time for efficient completion of filings in different nations.