Patent Filing Services in Oman
Country :- Oman | Capital :- Muscat
United Trademark & Patent Services Suite No. 702, 7th Floor, Commercial Centre, Ruwi Muscat, Sultanate of Oman P. O. Box 3441 Postal Code 112 Ruwi, Sultanate of Oman
United Trademark & Patent Services Suite No. 702, 7th Floor, Commercial Centre, Ruwi Muscat, Sultanate of Oman P. O. Box 3441 Postal Code 112 Ruwi, Sultanate of Oman
Fact Sheet - PCT National Phase Oman
Filing Extension Available
Country :- Oman | Capital :- Muscat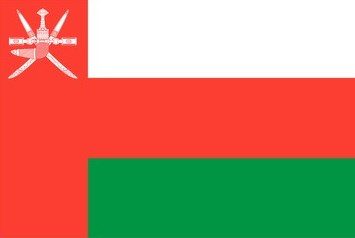 United Trademark & Patent Services Suite No. 702, 7th Floor, Commercial Centre, Ruwi Muscat, Sultanate of Oman P. O. Box 3441 Postal Code 112 Ruwi, Sultanate of Oman
United Trademark & Patent Services Suite No. 702, 7th Floor, Commercial Centre, Ruwi Muscat, Sultanate of Oman P. O. Box 3441 Postal Code 112 Ruwi, Sultanate of Oman
The Invention Patent, The Utility Model Patent and The Industrial Design Patent.
Fact Sheet - PCT National Phase Oman
Filing Extension Available
POA, Certificate of Incorporation
Fees for Patent Activities in Oman
* All the fees mentioned here is in USD.
As an independent inventor, figuring out how to address national phase application on time seemed like a daunting task. I researched at least 10 services and felt a good vibe from the PTE website. I have found them prompt, communicative, knowledgeable and concerned about my the future of my invention. On top of that, all at a fair price. If you are unsure about choosing this type of service, I want to let you know that PTE worked for me and if need be, I will contact them in the future.
We work with TPFC on prosecution of Indian patent applications, patent searches and further areas. We appreciate the excellent quality and reliability of TPFC. Also urgent matters are handled to our greatest satisfaction.
I have worked with TPFC on various Trademark search projects and I was much pleased with their excellent work quality, prompt response as well as their competitive pricing. The team was always able to produce quality search report that represents good value for my clients. I am glad to have found a solid TPFC that I can rely on and also, recommend them to others.
I have worked with TPFC for a number of years and have found them reliable. The team is responsive and I would recommend TPFC to others. Hope to growing the relationship further.
I have retained TPFC on several projects and referred several of our clients to them. They are responsive and responsible. TPFC has always come through for me and my clients with timely, effective, and on-point search results.
Q1. Term required for filing a patent application in Oman?
The patent registration process takes 4-5 years. After 18 months from the filing date, the application will be formally examined to check if all the required documents were submitted and will issue a decision of: o Incomplete formalities: the Examiner will give the applicant 60 days from the official notification date to fulfill all requirements, otherwise the application will be considered withdrawn. o Complete formalities: the applicant can settle the substantive examination fees at the time of filing or at any time within the 18 months form the filing; otherwise the application will be lapse.
Q2. What is the Duration of Patents of Oman?
A patent is protected for 20 years from the filing date. Annuities should be settled prior to the anniversary of the filing date of a national application or a PCT international application until the termination of the patent protection duration.
Q3. What are the Filing requirements in Oman?
Power of attorney legalised by the Omani Consulate.
Specification, claims, formal drawings, and abstract with Arabic translation.
Q4. How to examine a Oman patent application?
Accordingly, each applicant or its agent should submit a request for substantive examination with respect to applications formally accepted in the year 2013-2014 within two months from the date of the notification, i.e. 21 September 2016. Said request should be accompanied by a payment of the examination fees of OMR300 (equivalent to USD780) and a photocopy of the completed formalities, which includes the application form as submitted including any amendments to the specifications, description, abstract, claims, and drawings in Arabic and English languages, as well as a photocopy of the first page of the application for publication purposes.
Failure to submit said request on or before 21 November 2016, the patent application will be considered cancelled in accordance with article 9 (5) a and b of the Industrial Property Law no. 67/2008.
This comes as a result of the signing of a memorandum of understanding between the Omani and the Egyptian Patent Offices, where the Egyptian Patent Office acts as the examining office for all pending and new patent applications filed in Oman.