Patent Filing Services in Portugal

Country :- Portugal | Capital:- Lisbon
Portuguese Institute of Industrial Property (INPI) Campo das Cebolas 1149-035 – Lisbon
Portuguese Institute of Industrial Property (INPI) Campo das Cebolas 1149-035 – Lisbon
Fact Sheet - PCT National Phase Portugal
Filing Extension Available
Country :- Portugal | Capital:- Lisbon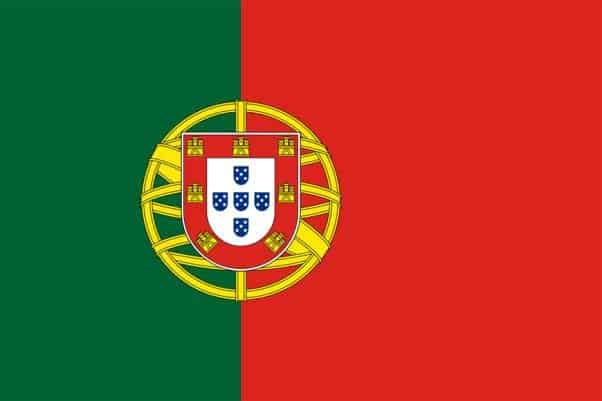 Portuguese Institute of Industrial Property (INPI) Campo das Cebolas 1149-035 – Lisbon
Portuguese Institute of Industrial Property (INPI) Campo das Cebolas 1149-035 – Lisbon
The Invention Patent, The Utility Model Patent and The Industrial Design Patent.
Fact Sheet - PCT National Phase Portugal
Filing Extension Available
Fees for Patent Activities in Portugal
Filing fee (includes publication and examination
— corrections of the applicant or patentee details
— claims, description, drawings, abstract, title or other elements .
Fee for conversion of a patent into a utility model
Appeal fee (for each level)
Fee for reestablishment of rights
* All the fees mentioned here is in EURO.
* These fees are subject to change as per the discretion of the patent offices. Get in touch with us to know the exact fee.
As an independent inventor, figuring out how to address national phase application on time seemed like a daunting task. I researched at least 10 services and felt a good vibe from the PTE website. I have found them prompt, communicative, knowledgeable and concerned about my the future of my invention. On top of that, all at a fair price. If you are unsure about choosing this type of service, I want to let you know that PTE worked for me and if need be, I will contact them in the future.
We work with TPFC on prosecution of Indian patent applications, patent searches and further areas. We appreciate the excellent quality and reliability of TPFC. Also urgent matters are handled to our greatest satisfaction.
I have worked with TPFC on various Trademark search projects and I was much pleased with their excellent work quality, prompt response as well as their competitive pricing. The team was always able to produce quality search report that represents good value for my clients. I am glad to have found a solid TPFC that I can rely on and also, recommend them to others.
I have worked with TPFC for a number of years and have found them reliable. The team is responsive and I would recommend TPFC to others. Hope to growing the relationship further.
I have retained TPFC on several projects and referred several of our clients to them. They are responsive and responsible. TPFC has always come through for me and my clients with timely, effective, and on-point search results.
Q1. Term required for filing a patent application in Portugal?
The term for filing a patent application in Portugal claiming priority is 12 months from the priority date. Restoration of this term is possible within two months after the expiry of the 12-month period, provided that evidential proof of due care is submitted.
Q2. What is the Duration of Patents of Portugal?
Patents in Portugal are valid for 20 years from the filing date. The grant fee needs to be paid for a Portuguese patent, the amount of the grant fee depends on the type of the certificate – paper or electronic. Annual fees become due starting from the third year from the filing or priority date.
Q3. What are the Filing requirements in Portugal?
The official language of proceedings before the Portuguese Industrial Property Office (INPI) is Portuguese. However, the application may initially be filed in English. A Portuguese translation thereof must be submitted within one month of the corresponding notification from the Office, provided that an additional fee is paid. To obtain the filing date, an application should contain at least:
the applicant's name or company name, address and nationality of the applicant(s) and inventor(s);
indication of the number, date and country of priority (if any);
application text (title, description, claims, abstract and drawings) in Portuguese or English.
Usually, the Portuguese Industrial Property Office (INPI) does not require the filing of the 
Priority Document
. However, under special circumstances, the Office may request a certified copy of the priority document and its translation into Portuguese to be submitted. The 
Power of Attorney
 is not required if the application is filed through a registered Portuguese patent attorney. Where the applicant is not the inventor, it is sufficient to designate the name and address of the inventor and to state how the applicant acquired the right to the patent. No 
Assignment Deed
 is required.
Q4. How to examine a Portugal patent application?
Patent applications in Portugal are subject to formal and substantive examination. Substantive examination is initiated automatically. No special request needs to be made.